C
rafting the perfect email campaign using the AIDA framework
An oldie, but goldie. The mighty AIDA framework has never let any marketer down. And it won't let you down either!
AIDA stands for Attention, Interest, Desire, and Action – four little words that could make a massive difference to your marketing strategy.
First, the introduction to all four ingredients. And some example recipes lower down.
1. Attention: The Head-Turner
Let's start with 'Attention'. The trick here is not just to make your prospects' heads turn, but to make them do a full Exorcist-style 360. How? By understanding your customers deeply.
Know what they need, what they love, what keeps them up at night, and – most importantly – know how your SaaS product can be the solution to their problems. Craft your message in a way that resonates with them.
You get just a second for a first impression. Make it count!
2. Interest: The Curiosity Catalyst
Got their attention? Great! Now, you've got to stoke their interest like a carefully maintained campfire. This is where your prospects start seeing you not just as another face in the crowd, but as the lead singer of their favorite band.
Your goal here is to make them want to know more about you. Not in a creepy stalker way, but in an "I might have found the perfect SaaS solution" way. Offer valuable information, present unique features, showcase your strengths, and align them with their needs.
3. Desire: Sell The Dream
Now, it's time to make them want you. You have to make them desire what you're offering.
Paint a picture of a future so desirable that it feels like an episode of 'Black Mirror', but the utopian kind, not the dystopian one. Use testimonials, case studies, and powerful storytelling to demonstrate how your product can change the world. Their world.
4. Action: The Home Run
This is it, the home run. 'Action'. The moment your prospects step off the bleachers and join your team. Now that they're on the edge of their seats, it's time to make it as frictionless and compelling as possible for them to dive right in.
This stage isn't a mere point of sale, it's the beginning of a long-term relationship. You're not just selling a software subscription, you're inviting them into your community.
Clear calls to action, seamless sign-up processes, and attractive trial offers - these are the stars of your show here.
Encourage them to take that leap of faith, to give your product a shot. Just as a game of baseball isn't won with a single swing, customer conversion isn't a one-off event. It's a journey of discovery, trust, and value creation. So, be patient, keep your eye on the ball, and keep on using the AIDA framework for your marketing campaigns.
5. Example one: Free Trial
Subject Line: "Revolutionize Your Email Marketing with AI – Start Your Free Trial Today!"
Dear [Prospect's Name],
Attention: Are you tired of the time it takes to craft and send personalized emails that actually engage your audience?
Interest: With MyGreatMailTool, you can bid farewell to the hours spent analyzing customer behavior, manually segmenting your audience, and crafting personalized emails. Our AI integration makes it so you can get your emails done in half the time it would've taken you.
Desire: But don't just take our word for it. Joe Bloggs, CEO of TechCo Inc, had this to say about MyGreatMailTool: "Since we started using MyGreatMailTool three months ago, our conversion rate has increased by 35%. It's been one of the best tools we've integrated into our tech stack."
Imagine the growth your business could experience with this level of engagement and conversion.
Action: Also increase your conversion rates and win back time? We're thrilled to offer you a free 30-day trial. Just click the button below to get started and see the results for yourself.
[Start Your Free Trial]
We can't wait to show off your winnings in our next email :)
Best, [Your Name]
6. Example two: New Feature Roll Out
Subject Line: "Unveiling CodeReviewer: Your New Secret Weapon in Code Development"
Dear [Prospect's Name],
Attention: You asked, and we listened. CodeReviewer is finally here, and our beta testers have been loving it for the last few weeks.
Interest: CodeReviewer, integrated into our CodeEasy platform, offers an advanced, AI-driven code analysis system. It checks your code for potential bugs, security breaches, and adherence to coding standards, providing you with detailed reports and suggestions for improvement.
Bye bye long, tedious hours spent on manual code reviews. Hello, efficiency.
Desire: Our beta users have reported a 20% decrease in debugging time and a 15% increase in code efficiency. Gains in productivity that are now ready for you to experience!
Action: Log in to your CodeEasy account and give CodeReviewer a spin today. Need some guidance? Click the button below to schedule a walkthrough with our team.
[Schedule Your Walkthrough] Here's to coding smarter, not harder.
Welcome to the future with CodeReviewer!
Best, [Your Name]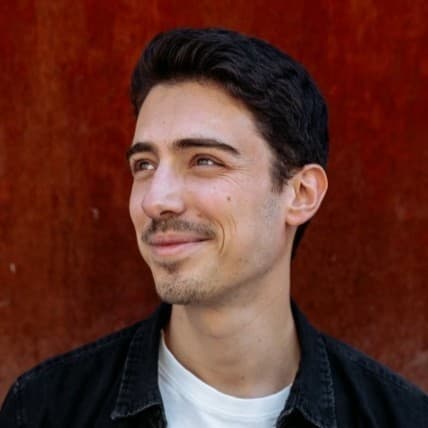 Carlo D'Agnolo
Founder & Head of Growth at Plunk