ActiveCampaign vs Mailchimp Comparison (and an alternative)
Email marketing software is sticky. This means that it's difficult to change after you've committed. So, you better choose the right one to save your future self a few headaches.
Both ActiveCampaign and Mailchimp are popular choices. We'll compare them side by side, and also humbly share our own email marketing tool, Plunk, and why we think it might be a better choice for you.
Let's get started!
What are you looking for?
To choose right, you need to answer these questions:
Will you send transactional emails?

Will you send automation emails?

Will you send email campaigns?
Keep those in mind as you go through this article.
Plan Overview
The good news is that you can try both ActiveCampaign and Mailchimp for free (Plunk also!) Though only Mailchimp and Plunk have an actual free plan. And, the specifics of these trials and their paid plans vary greatly.
ActiveCampaign is becoming a real SMB toolkit, similar to HubSpot. They've split their service up with different pricing per service. Want just the email campaigns & automation? That'll run you $49 a month. They do allow you to segment your list but block a whole bunch of different features that you need to 'unlock' by paying more.
Transactional emails are not included, for that you need to use (and pay) for another tool called 'Postmark' which they bought and rolled into ActiveCampaign.
Mailchimp then has the annoying habit of restricting you based on contacts and send volume. The good part, is that you can start on a free plan (unlike ActiveCampaign which only offers a free trial). Single-step automations and email campaigns are included, transactional emails however are labeled at 'prices vary' - so think 'expensive'.
The first paid tier starts at $13 a month.
Plunk has a free plan (up to 300 emails a month) without any other restrictions. If you upgrade you get some extra features and pay just $0.005 (yes, half a cent!) per email. We'll focus more on features now, but I can already say we offer campaigns, automation and transactional emails.
Advanced Features
We already talked a little about features, but let's now see exactly what the one offers, that the others don't.
To be honest, they're pretty alike. So if you just want to choose the cheaper option, Mailchimp is probably your best bet (or Plunk 🙂).
Here are some quickfire differences:
Ease of use:
Mailchimp has the better UI whereas ActiveCampaign has a steeper learning curve. Plunk is easy too, but mainly because it's less bloated.
Customization:
Both are really good, ActiveCampaign is probably a bit better.
Automation:
Mailchimp lacks really good automation capabilities, ActiveCampaign and Plunk are equally good.
Pricing:
Plunk is the cheapest to start, then Mailchimp, then ActiveCampaign. But ActiveCampaign offers the most for your money (just check if you need it all). Only Mailchimp and Plunk offer a free plan, while ActiveCampaign has a free trial.
Completeness:
Depending on what you're looking for, Plunk is the most complete tool offering campaigns, automation and transactional emails.
Customer Support:
ActiveCampaign has chat and email support, Mailchimp as well, and Plunk too. But we also offer free counseling for every paid user 🙂
One final thing to keep in mind is integrations. All three tools have integrations available. Granted, both ActiveCampaign and Mailchimp have a lot of custom integrations with many tools, while Plunk only offers Zapier and Bubble.io integrations currently. However, Zapier is probably the most important one as it gives access to all tools you can think of. Though, at an extra monthly cost.
Conclusion
The choice between ActiveCampaign, MailChimp, and Plunk will largely depend on your specific needs and budget. The most important question you can ask yourself, is what type of customer are you? So here are some statements:
Do you want to start a newsletter? Want to send email updates to your customers/contacts? New to email marketing software and what to try it out?
Pick Mailchimp, it's the easiest to start with.
Running an actual company that requires sales and a team? Already an established player? Do you have a marketing budget?
Pick ActiveCampaign, it's the best to grow into.
Starting a SaaS or online business? Need all aspects of email marketing in one simple tool? Just starting out and need the cheapest option?
Plunk is perfect for all of that.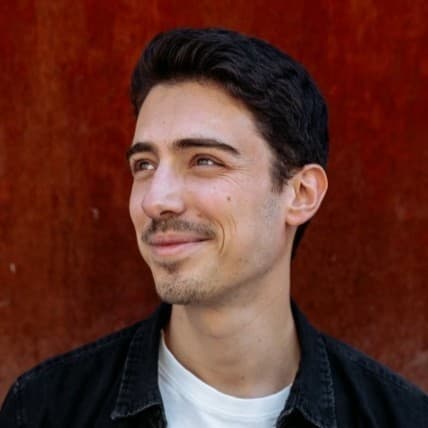 Carlo D'Agnolo
Founder & Head of Growth at Plunk